Tuesday, May 19 from 6:30-8:30pm
UWS Private Penthouse
WEA / 80s (Exact Address Provided with Payment Confirmation)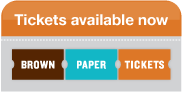 Join us for a super-cool Arctic soirée to celebrate and fundraise for Jody Sperling/Time Lapse Dance's upcoming production Bringing the Arctic Home (which will premiere at the JCC June 20-21). Our renowned guest, DJ Spooky (aka Paul Miller), plays an open source composition based on recordings made both in the Arctic and Antarctic as the Time Lapse Dancers whirl to the rhythms. Enjoy the dance and schmooze while sipping chilled champagne and nibbling on delectables.
Tickets: $25 (artist rate); $35 (full price); $100 (patron rate)
ADVANCE TICKET PURCHASE REQUIRED.
NO WALK-INS PERMITTED
Buy online: http://arcticfete.bpt.me
Info/Phone Sales: 800.838.3006